Option Software
Adobe Reader is required to read files in PDF format.Please download and install this software via the link below.

HOME > Option Software | VERICUT Interface
Option Software
VERICUT Interface
This function outputs information on machining work piece and tools, etc. from FFAUT to VERICUT (cutting simulation software).
This enables FFAUT => VERICUT NC simulation flow to be carried out smoothly.
VERICUT simulation can be started in just three clicks from FFAUT.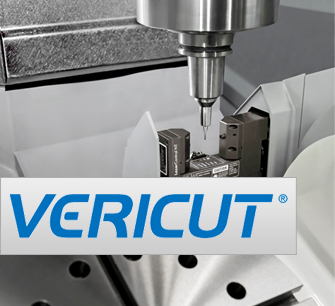 What is VERICUT?
[VERICUT] is an NC program based machine tool simulator developed and sold by CGTech.
This program can be used to detect problems in the actual machining by performing an interference check of the machine components, jigs, and spindle.
Moreover, the program can be used not only for interference detection but also to optimize the NC program by the prior inspection of over cut and uncut portions, and taking into account the tool load.