Adobe Reader is required to read files in PDF format.Please download and install this software via the link below.

Products
Standard Functions
Basic Functions
FFAUT is the CAM software that has been developed by machine tool maker Makino.
Our product offers you the simple operation with multiple function and high performance.
And this also can offer you our advanced technical approach or solution
Machining condition can be set easily
Just specified a material, tools and a machine, suitable machining conditions are indicated. Even if an operator is not yet experienced, he/she can operate the high-speed machining program.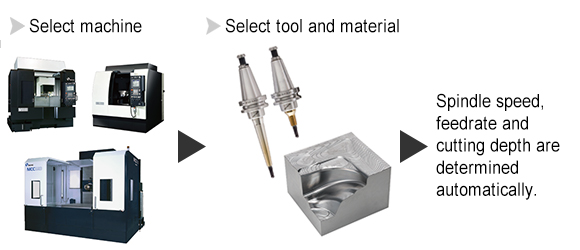 Optimize PC perfomanse
Efficient implementation is possible in NC data generation for large shape or sophisticated shape that require huge volume of calculations.

Versatile functions
Major Functions
Along surface machining
Contour Z spiral motion
Rough contour machining
Flat machining
Smooth Cornering movement
Stock Machining
20 Route Machining
Contour projection machining
Contour Finish Machining
Drilling
3D equi-pitch machinig
Core/ Pocket Machining
30 Curve Machining
Trochoidal machining
Flat Edge Machining
Contour Projection Machining
Burr Removing Operation
Corner Edge
Contour Gap Machining
etc........
Optimization of tolerance values
Setting smaller tolerance values in NC programs results in smooth machine motions which produce smooth machined surfaces.
Smaller tolerances also mean smaller angle changes between NC blocks.
So the machine can decelerate less at corners, which has direct effect to reduce the machining time.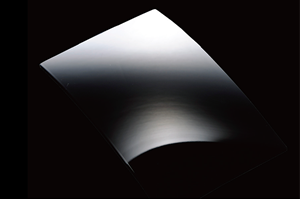 Left: Tolerance values ±0.001 mm
Right: Tolerance values ±0.0001 mm